Jason Collins has become the NBA's first openly gay player on an active roster, after signing a contract with the Brooklyn Nets.
Collins signed a 10-day deal with the Nets on Sunday, and will be available to play Sunday night against the Los Angeles Lakers. The veteran center had not been in the league since a six-game stint with the Washington Wizards in 2013. Collins is also the first active openly gay player in any of the four major U.S. sports (i.e. baseball, basketball, football and hockey).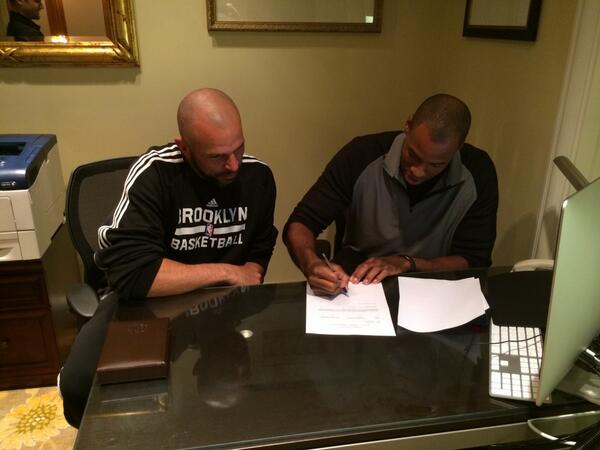 Collins came out last May during an interview with Sports Illustrated. He was a free agent at the time, and was not signed until Brooklyn picked him up.
The signing comes just weeks after Michael Sam, a college-football player that will enter the upcoming NFL draft, came out. If he is drafted and signed, Sam would be the first gay NFL player.